VIP
"Corporate Opportunities for Independent C-Stores"
Through your affiliation with Henry's, you can participate in our exclusive V.I.P. (Vendor Incentive Program). Our V.I.P. members unite with hundreds of Henry's convience stores in national promotions, discounts, accruals and merchandising opportunities. Major manufacturers have performance based funding available for you.
Think corporately. Act independently. V.I.P. performs.
---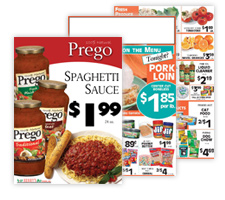 Advertising
"Experience Higher Returns on Inventory Investments"
Henry's has a broad range of advertising programs. Available programs for our grocery and convenience stores include colorful four page print ads, window banners, pump toppers, shelf signage and more. Coupled with competitive manufacturer's discounts these marketing tools will set your store apart. Make a statement with our professional advertising packages.
---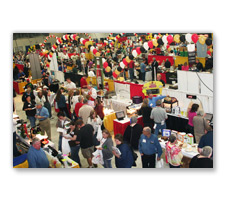 Pro Show
"Fun, Food and Fantastic Deals"
Your Success Is Our Success! We take our customers business seriously!
This one-day event is overwhelmingly recognized as the best trade show our suppliers and customers attend. While taking advantage of the numerous "show only" specials is valuable, you will leave with much more. See the latest new products in both retail and food service; interact with suppliers; visit our technology booth and register for scores of door prizes.
Henry's 2016 25th Annual Pro Show will be held Thursday, April 21, 2016, at the Runestone Community Center in Alexandria, MN from 8:30am - 4:00pm. Call Katie at (320)763-2686 for more information.
---