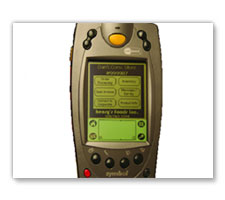 C - Tech
"We Put the Power in Your Hands"
Henry's Foods offers this state-of-the-art ordering equipment to make your business run smoother and your work easier. C-Tech features allow you to perform physical inventory, product ordering, and multiple department ordering. The C-Tech also has a feature that allows you to planogram your shelving based on best sellers, opening the door to increased sales for your business. In addition, it allows you to view your account balance and an electronic re-order guide.
---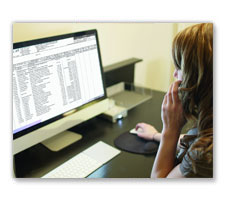 Electronic Invoicing
"Saving You Time and Money"
Henry's partners with you to enable your back-office software system to download invoices and automatically update SRP's and your costs.
---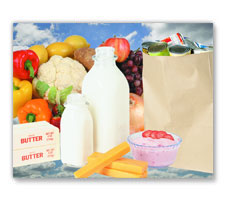 Virtual Warehouse
"The Best of Both Worlds"
We have developed the technology to offer our customers literally thousands of products beyond our 12,000 item selection. Henry's innovative virtual warehouse program has opened the doors of national distributors allowing our customers access. Grocery, dairy, and produce are already a reality. Virtual is a technological breakthrough in the grocery supply chain. Creativity. We're loving it!
---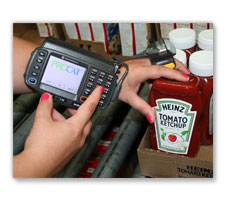 PickRight
"Achieving an Industry Leading Fill Rate"
PickRight is a voice recognition picking system that Henry's utilizes to gain optimum efficiency and picking accuracy. The system allows for hands free order fulfillment. Checkpoints are built into the system to insure that the proper item is picked in the correct number of pieces and placed into the appropriate shipment tote. PickRight has enabled Henry's Foods to significantly reduce mis-picked items and increase the company's order selection accuracy resulting in our industry leading fill rate.
---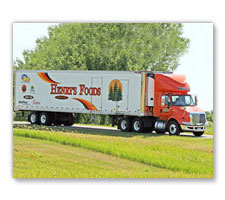 QualCom
"A New Dimension in Delivery Efficiencies"
QualCom is an onboard GPS and cellular driven equipment-tracking device. QualCom gives Henry's Foods the ability to both track and communicate with your delivery driver on a real-time basis. An added bonus to the system allows Henry's to manage fleet operation costs which, in turn, translates to added savings for our valued customers!
---